The Awakening to True Love Workshop presented by David Masters is a huge hit throughout the Pacific Northwest.
Host an Awakening to True Love Workshop in your location… If you dare. This is not your romantic fairy tale seminar, this puts you in the driver's seat of your love life. Ask us how you can host an Awakening to True Love Workshop in your town.
Who Should Attend?
Singles in search of true love and/or their soulmate
Individuals who want to increase the quality of all their relationships
Couples with the desire to invite true love into their relationship
Anyone who wants to set their relationship on fire
Rather than rekindle a disintegrating romance these tools, tips and techniques will totally dismantle all your previous misconceptions about love and empower you to embrace a whole new paradigm of true love, if you dare.
Meet Your Event Hosts
David M. Masters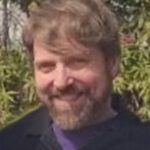 Coach, consultant and author of 7 Phases of Love: Understanding and Navigating Love and Romance in the Digital Age, David M. Masters, presents the distinct contrast between the lackluster love we've been programmed by society to accept and the higher calling of unconditional love which can transform all your relationships including romantic and otherwise in the Awakening to True Love Workshop.
Minister, educator, entrepreneur, public speaker, and business consultant, David M Masters has helped many people improve their lives financially, physically, personally, spiritually and professionally. Following the loss of a son in Afghanistan, and subsequently, his family, Masters took a sabbatical to reconnect with his Higher Source as he continues to live out his life's purpose, sharing his message and helping others to achieve their highest and best and make the world a better place.
Masters' Awakening to True Love Workshop will rock your romantic world and set all your relationships ablaze with new found freedom and authenticity.
The price for this 1-day seminar is $495. Coming to a location near you.
Missed an event, or waited until all the seats were sold out?
Drop me an email to receive an advance notification for the next workshop in your area.
Here's more on the Awakening to True Love Workshop…
Ever wonder why your relationships just don't work out right?
In the beginning, you feel as though you've met your one true love and it's not long before this magnificent love dream come true devolves into your worst nightmare.
Top 10 Reasons Relationships Fail
Desperate to save your precious dream, you explore all the challenges that caused your relationship to be compromised or fail. Therapeutic intervention dissects your relationship and all its flaws such as
basic compatibility
communication styles
disinterest
abuse
lack of trust
betrayal
unmet expectations
unfulfilled obligations
money issues
infidelity
These top 10 reasons that relationships fail are not why relationships fail, nor are any of the other so-called reasons; they are only treated as symptoms, while the underlying toxic disease continues to spread – not only in your relationship – but most relationships in the world.
The real reason why relationships fail is due to the spread of this dangerous disease which spreads like a viral wildfire. This toxin, left to itself will destroy and break down every love relationship we're involved in, not just out romantic relationships. This viral disease leads to the failure and destruction of all kinds of relationships, including a significant other, family, mom, dad, brother, sister, children, coworkers, bosses and platonic friends.
All our relationships are at risk of being infected by this deadly disease, which is the real root cause of the death of any relationship.
The Truth: Why Relationships Fail
You might be surprised to discover there is only one reason that relationships fail. If you're fervently seeking to find true love, you will never find it if you are infected with the toxic disease.
Wonder what the toxin is that will thwart any relationship you have and cause it to fall to pieces, no matter how you try to save it?
The name of the disease is
LOVE
Yes, "love;" the definition of it, the concept of it and everything you believe about it, love is the disease.
What if
Everything You Know About Love is Wrong?
You've been infected with the toxin which has spread more and more with every interaction you've had with other relationships as far back as you can remember (and before).
Your parents, society, the media and Disney have planted and spread the disease so pervasively that you couldn't recognize true love if you saw it.
Join us for the
Awakening to True Love Workshop
Where in this all day event, you will learn what love really is, how to have it, get it and keep it without fear.
Awakening to True Love Workshop
An All-day Event Coming to You
$495.00
Drawing from ancient Toltec wisdom, don Miguel Ruiz's work, The Mastery of Love, other texts and new thought, St. Paul's Free University's David M. Masters, in cooperation with your hosts are bringing this 1 day love, romance and relationship seminar which will change the way you love and look at all your relationships.
Following this event, you can choose whether to practice
TOXIC LOVE
OR
TRUE LOVE
Eliminate the poison that spreads the highly contagious disease of toxic love that promotes possessiveness, jealousy, envy, suspicion, bitterness, dishonesty, controlling, abuse, judging others and yourself.
Instead, you will learn to love unconditionally and have true love in your intimate relationships amidst a society dominated by the disease of love.
You will find the source of the power of true love emanates from within your heart and does not come from outside yourself. Thinking that love comes from anywhere else is the lie that germinates the disease of toxic love's seeds.
In this 1-day event, you will
Learn to forgive and love yourself as you learn about and eradicate the poisonous disease of toxic love.
Discover your inner strengths and realize the opinion of others, criticisms or expectations have no effect on or power over you.
Eliminate the risk of betrayal as true love's trust cannot be broken.
Get to know you, who you are and who you were in your youth prior to the installation of this toxic, deceitful and manipulative viral software.
Get in touch with your inner beauty and purity as you share your true love for another with your newfound peace and serenity from within.
Your true love accepts others just the way they are; without criticism, opinions, or judgment.
Awakening to true love in self-awareness, self-love and self-forgiveness empower you to accept yourself, love your reflection in the mirror, loving in your relationships whether they be with your spouse, friends or relatives but most of all learning to love yourself regardless of what anybody else thinks or says.
Learn how to love yourself and by extension everyone and everything else that is out there in our universe.
Awakening to True Love Workshop
Advanced ticket sales only. Reserve your spot today. Seating for this event is limited
* All ticket sales are final. No refunds or exchange.